About T.H.E Best Butchers
Maintaining Quality & Tradition
Based on the outskirts of the new city of Milton Keynes, we believe in the traditional values of butchery, those of quality, service and value.
We believe in providing our customers the assurance that we source only the finest quality meat and poultry and the fact that QUALITY is the paramount issue in what we buy.
With food provenance being foremost in peoples minds these days, being able to source the kind of quality that we demand in the local area has got to tick that box.
Over the last 20 years we have established relationships with local farmers and wholesalers who work to the same set of principles.
And because we all sing from the same hymn book we have created this lovely 'comfort zone' of quality that not only makes our job easier but ensures our customers are getting exactly what it says on the 'tin' ...THE BEST.
Opening Hours
Mon Closed
Tue Closed
Wed Closed
Thu Closed
Fri 8:00am - 5:00pm
Sat 8:00am - 2:00pm
Sun Closed
Shop Online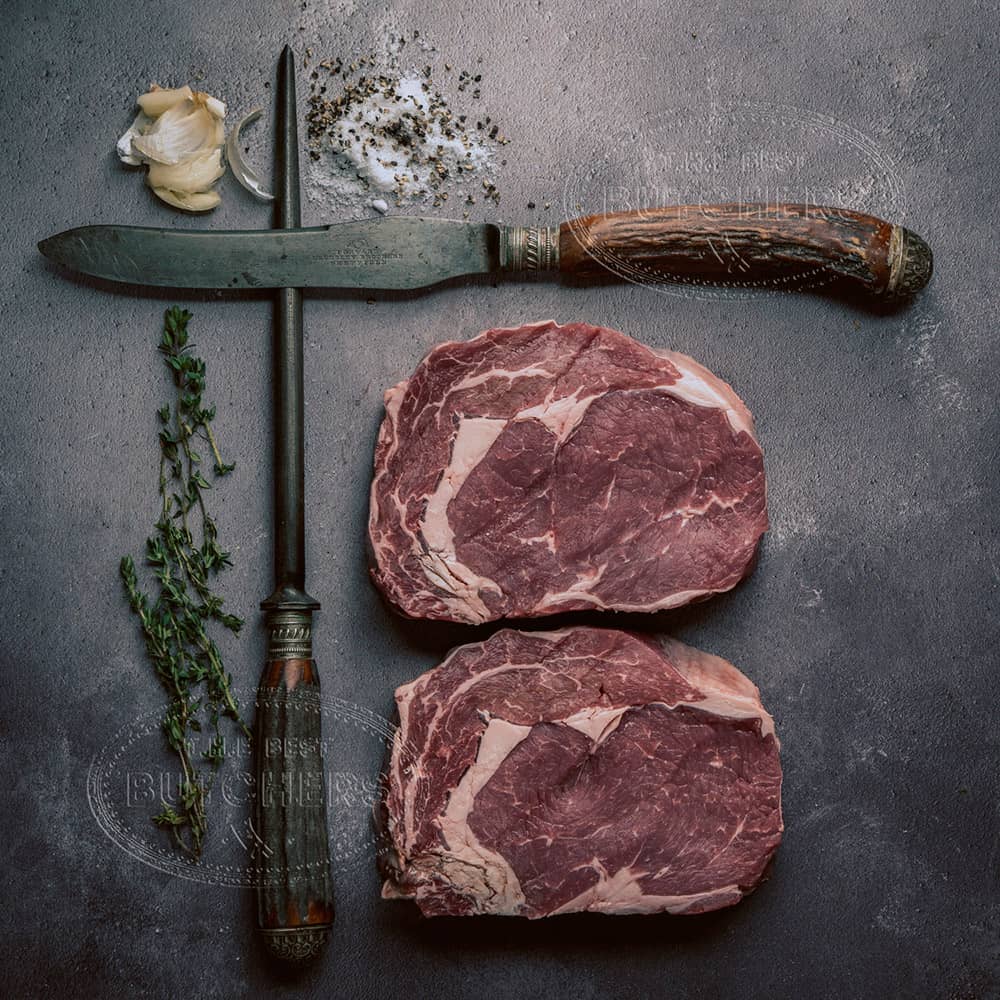 Dry aged steak
28 day dry-aged beef
We source the majority of our beef locally in the three counties countryside.
All of our beef is carefully dry-aged for a minimum of 28 days to increase its flavour and tenderness. We've invested in speciality cabinets that allow us to accurately control the temperature, humidity and climate completely whilst the meat is ageing, they even filter out UV light.
Regardless of the cut, the result is melt in your mouth beef with an intense, rich flavour.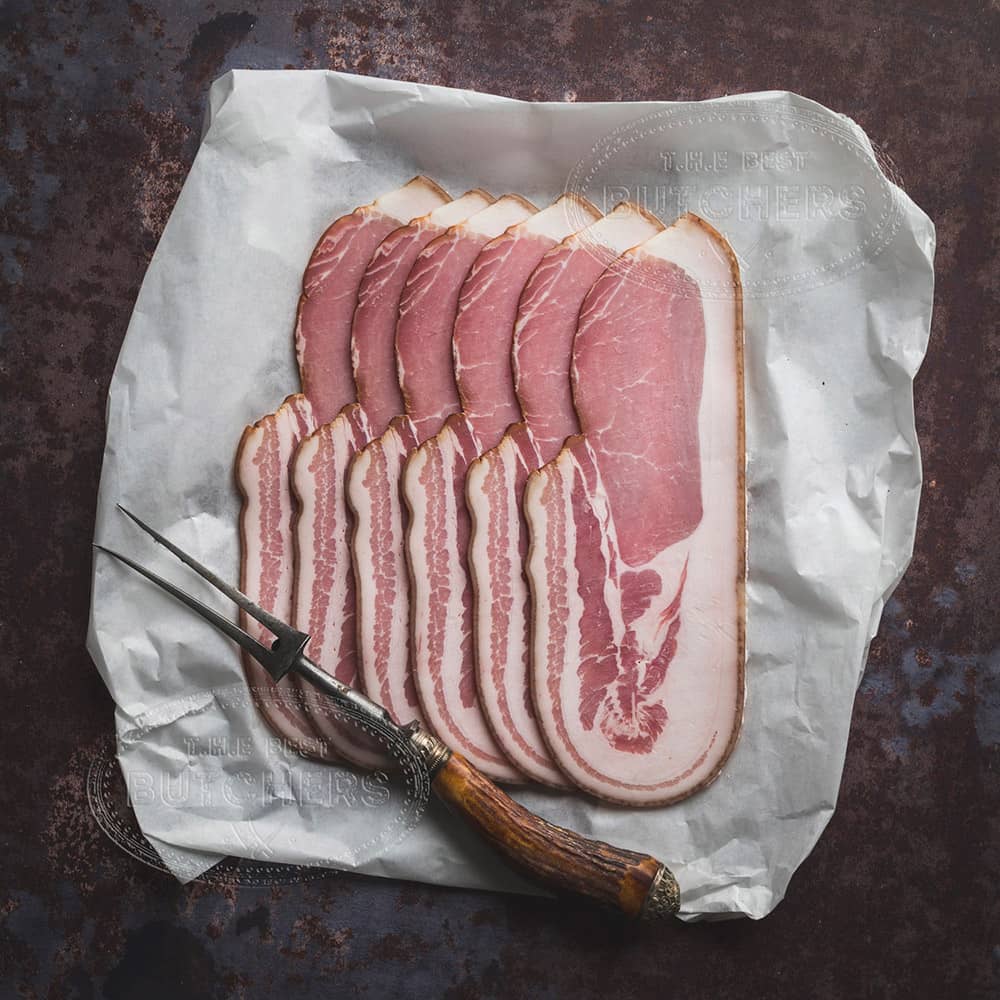 Dry cured bacon
Cured with rock salt from the Bavarian Alps
Our dry-cured bacon is made from the same woodland pork as our sausages. The pigs are kept in groups of around 20 which perfectly suits their gregarious nature but allows them space to root around and forage.
We allow our pigs additional months to grow a little larger; this makes them the perfect size for sausages and bacon and gives the meat a more mature taste, which perfectly suits our curing process.
To cure our bacon we use unprocessed, coarse ground rock salt mined from the Bavarian Alps in Germany. The rare minerals and naturally occurring residual nitrate in this 100 million-year-old salt give our bacon it's beautiful rich colour.
For our smoked varieties of bacon, we use a specific mix of beechwood and oak wood and only ever use traditional smoking methods, no liquid smoke here.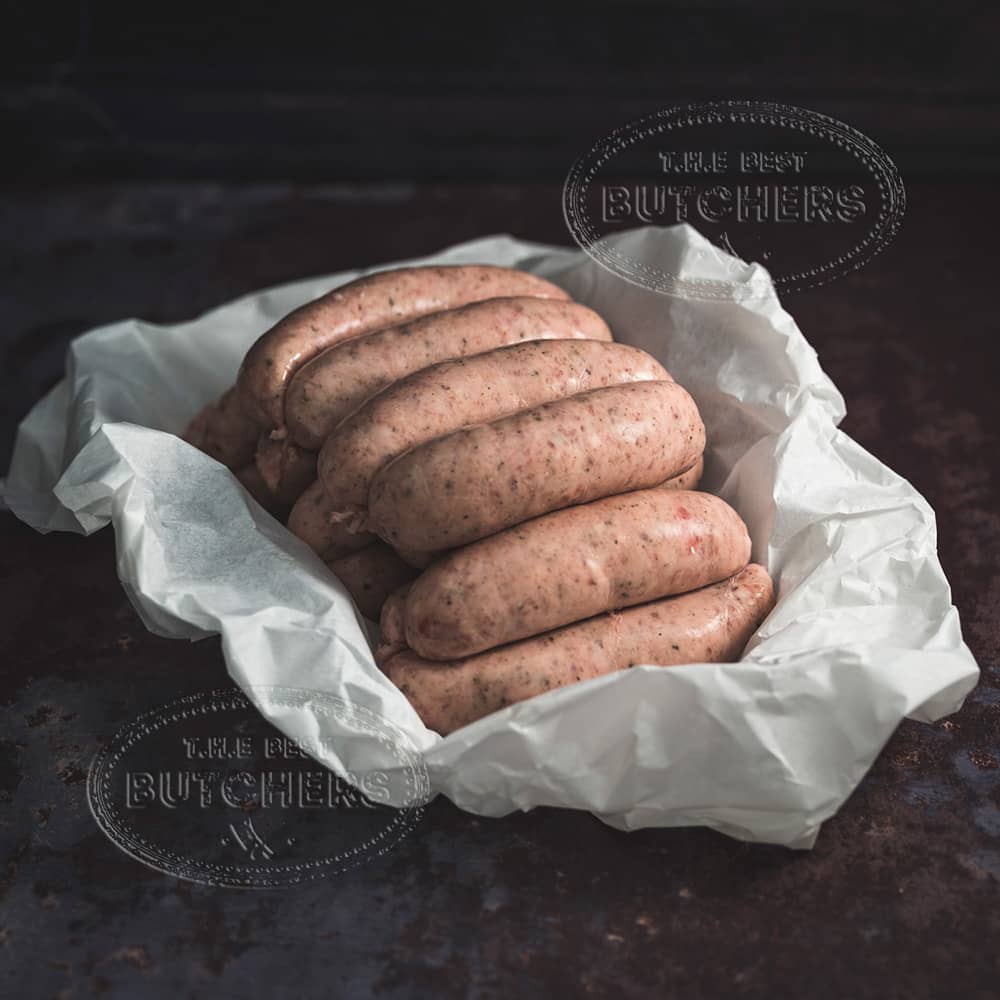 Woodland sausages
Free range woodland pigs
Our pork is reared exclusively for us in the woodlands of Buckinghamshire on a special diet that ensures all the pigs nutritional requirements are met.
The animals are kept in spacious pens in their natural woodland habitat, allowing them to act like they would in the wild, rooting around in the woodland earth.
Our seasoning mix is refined from a 90 year old recipe to suit modern palates. The flavours of cracked black pepper and subtle seasoning are simply meant to enhance the flavour of the meat; we want you to taste the love and hard work that has gone into the rearing of our pigs.